Spot the mistakes?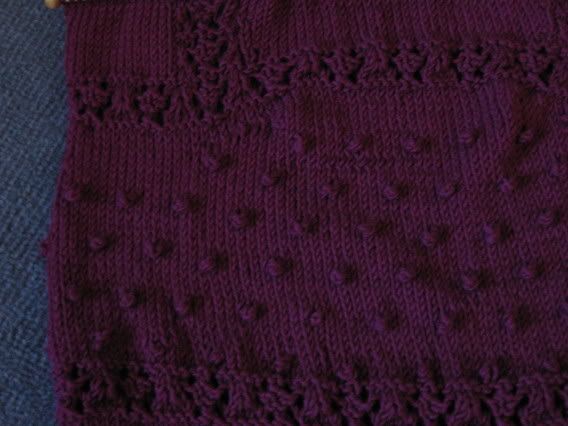 yes. the infinitely frustrating high neck top.
mistake #1: the absence of two bobbles. caused by the fact that the rest of the bobbles were knit in a short row, and when i finally closed up the short rows i didn't notice/ think to add some bobbles on.
mistake #2: Underneath the top row of bobbles is a weird.... thing. the stitches go sort of zig-zaggy. is this twisted stitches? i don't know. i don't know WHAT i did there.
ultimate question: do i frog to pre-the short rows, or do i suck it up, accept that this damn thing is riddled with 'personality' and keep going?
eta: hope the image is bright enough to see. it is on my monitor. i've been having problems with natural/ flash light on the camera recently.
eta: i really, really wish i was just knitting, like, a garter stitch scarf right now.